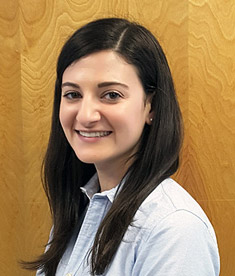 Dr. Sara Karlin received her Bachelor of Science degree from the University of Maryland, College Park and completed her D.D.S. at the University of Maryland School of Dentistry. Dr. Karlin pursued her specialty training at New York University and Bellevue Hospital Center, earning a certificate in Pediatric Dentistry. Treating patients at the Rose F Kennedy Center during residency afforded Dr. Karlin the opportunity to skillfully treat patients with special needs. Dr. Karlin's compassionate approach to patient care allows her to connect with her patients while providing comprehensive dental care.
Dr. Karlin is certified in Pediatric Advanced Life Support (P.A.L.S.) and Basic Cardiac Life Support (B.C.L.S.). She is a member of the American Academy of Pediatric Dentistry and the American Dental Association.
Outside the Office
Dr. Karlin currently resides in Manhattan and enjoys spending time with friends and family. In her free time, Dr. Karlin enjoys spending time outdoors, singing, Broadway shows, and playing tennis.