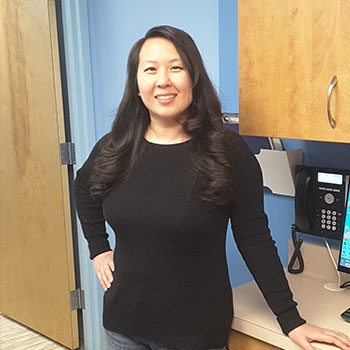 Board-Certified Pediatric Dentist
Dr. Angie Chin grew up in Queens. She graduated from Cornell University with a Bachelor of Arts in psychology. Dr. Chin attended Columbia University's College of Dental Medicine, where she graduated with a Doctorate of Dental Surgery. Because of her love of working with children, Dr. Chin obtained her certificate in pediatric dentistry from the Long Island Jewish Medical Center.
In addition to publishing numerous articles on a variety of topics in pediatric dentistry, Dr. Chin has been awarded the Birnberg Day Public Health Research Award, the Columbia University Research Assistantship, and the American Dental Association Dental Student Scholarship.
Outside the Office
Dr. Chin's interests outside the office include playing squash and snowboarding. She is fluent in English, Cantonese, Mandarin, and Spanish.